Losing a loved one is one of the most painful experiences anyone can go through, especially for dogs who are loyal and devoted to their owners.
That is what happened to Tyson, a senior German Shepherd who was found next to his deceased owner in an apartment in New York City.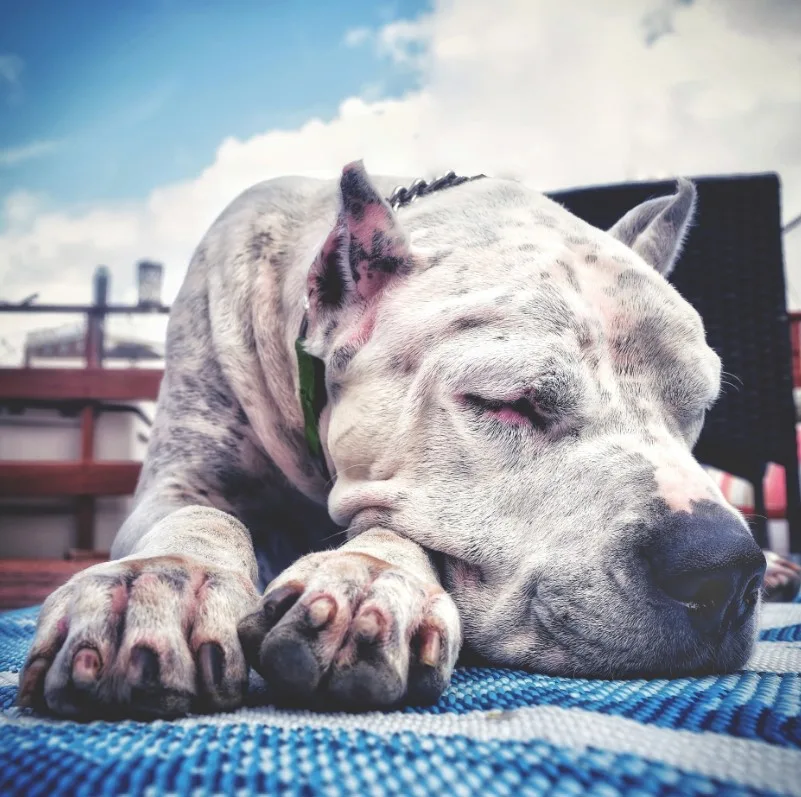 Tyson Was Alone and Scared for Five Days
Tyson had a happy life with his owner, who loved him and cared for him. They were inseparable and enjoyed each other's company.
But one day, his owner passed away unexpectedly, leaving Tyson alone and confused.
According to his rescuers from Twenty Paws Rescue, a Brooklyn-based animal rescue organization, Tyson was in the apartment with his owner's body for about five days.
He had no idea what was going on, but he felt that something was terribly wrong.
When the rescuers arrived to take him away, he was so frightened and depressed that he crawled into his crate and refused to come out. 
He had lost his best friend and his home, and he didn't know what the future would bring.
Tyson Suffered from Anemia and a Broken Heart
The rescuers took Tyson to the vet, where he was diagnosed with anemia and a broken heart. He had no appetite and no interest in anything. 
He just wanted to stay in his crate and be left alone.
The rescuers tried to contact Tyson's owner's family, but no one was able to adopt him.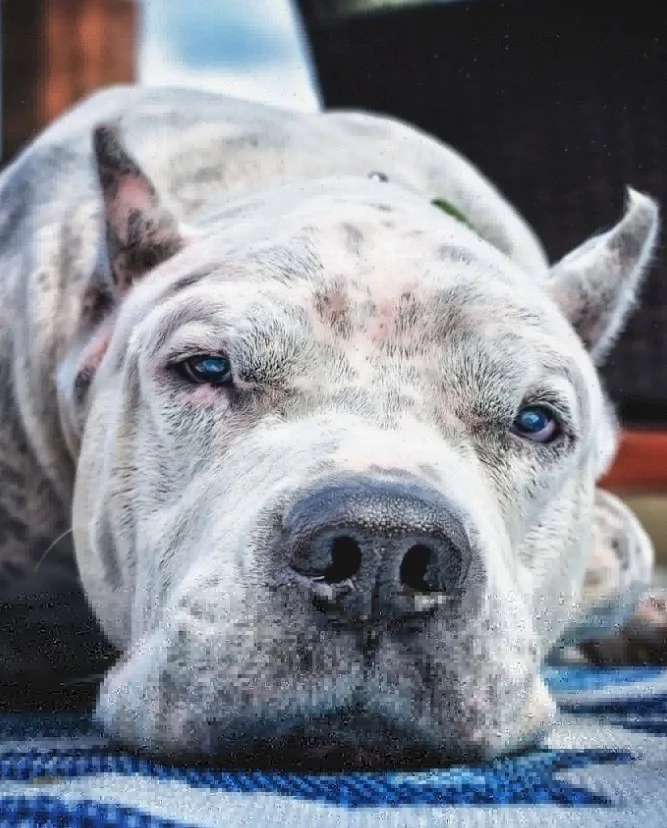 They decided to find him a foster home where he could heal and recover.
They found the perfect foster mom for Tyson: Laura, a long-time volunteer and dog lover. 
She welcomed Tyson into her home with kindness and patience. 
She gave him food, water, toys, and lots of cuddles.
Laura Helped Tyson Learn How to Love Again
Slowly but surely, Tyson started to trust Laura and open up to her. He began to eat properly and give her gentle kisses. 
He also started to play with other dogs and enjoy life again.
Laura helped Tyson learn how to love again. She showed him that there are still good people in the world who care for him and want him to be happy.
After a few weeks, Tyson was ready to find his forever home. He had overcome his grief and sadness, and he was looking forward to a new adventure.
Sarah Was the One for Tyson
The rescuers posted Tyson's story on their website and social media, hoping to find him a loving family. 
They received many applications from people who were touched by his story and wanted to adopt him.
But there was one person who stood out from the rest: Sarah, a kind-hearted animal enthusiast who fell in love with Tyson at first sight.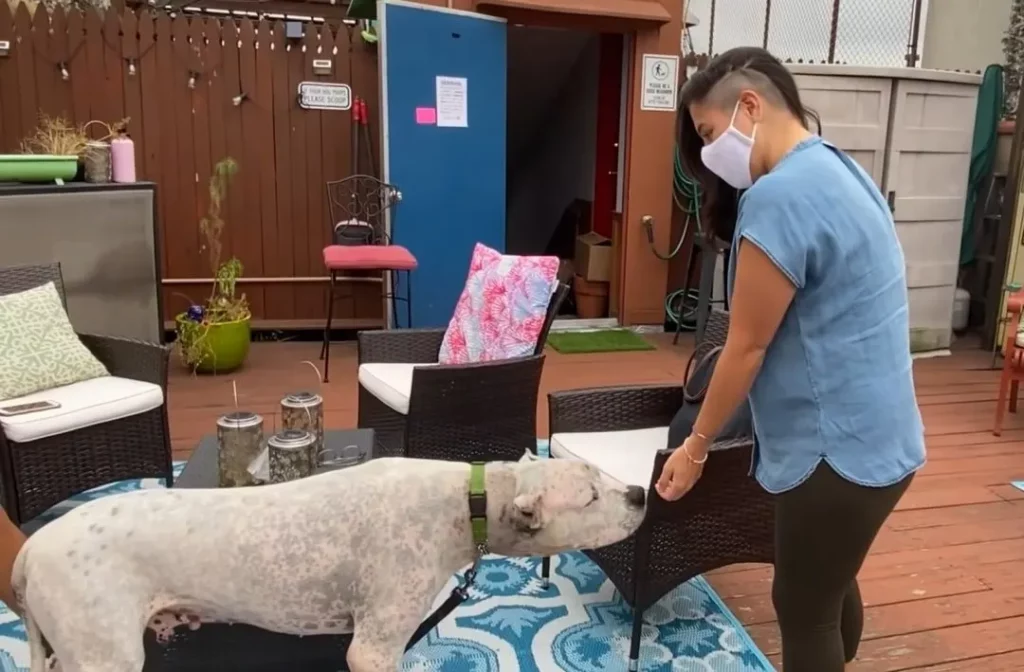 She contacted the rescuers and offered to give Tyson a forever home.
When Sarah met Tyson at the rescue facility, it was love at first sight for both of them. Tyson immediately melted into her arms and welcomed her with his paws and heart wide open.
He knew that she was the one for him. He felt safe and comfortable with her. He sensed that she would take good care of him and never leave him alone.
The rescuers were overjoyed to see Tyson find his soulmate.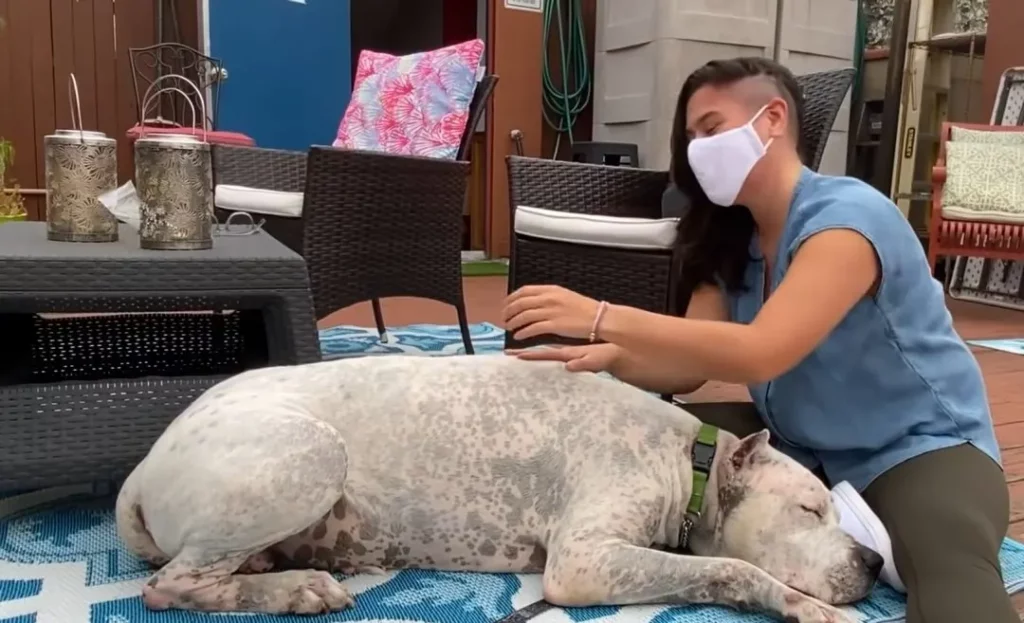 They were also emotional and tearful, as they had grown attached to him during his stay with them.
They said goodbye to Tyson with hugs and kisses, thanking him for being such a good boy and a hero. They wished him all the best in his new life with Sarah.
Tyson Found His Happy Ending
Tyson's story is one of tragedy and triumph, of loss and love, of despair and hope. He went through so much pain and suffering, but he never gave up.
He found his happy ending with Sarah, who loves him unconditionally and gives him everything he needs.
Tyson is now living happily ever after with Sarah in her cozy home. 
He enjoys playing with his toys, going for walks, snuggling on the couch, and sleeping on the bed.
He is grateful for his second chance at life, and he shows it every day with his wagging tail and bright smile.
Tyson is a remarkable dog who touched many hearts with his story. He is an inspiration to us all, reminding us that no matter how hard life gets, there is always hope for a better tomorrow.