A Professional Photo Shoot Gone Wrong… Or Right?
Kenobi and Levi Knach are not just partners, they are also best friends.
Kenobi is a trained K-9 officer who works with Levi, a conservation officer, at the Indiana Department of Natural Resources (DNR).
Together, they protect the wildlife and the environment of their state.
But when they had to pose for an official photo shoot for the department, Kenobi forgot his professional manners and decided to show his affection for Levi in the most adorable way.
He licked his face, nuzzled his neck, and made him laugh uncontrollably.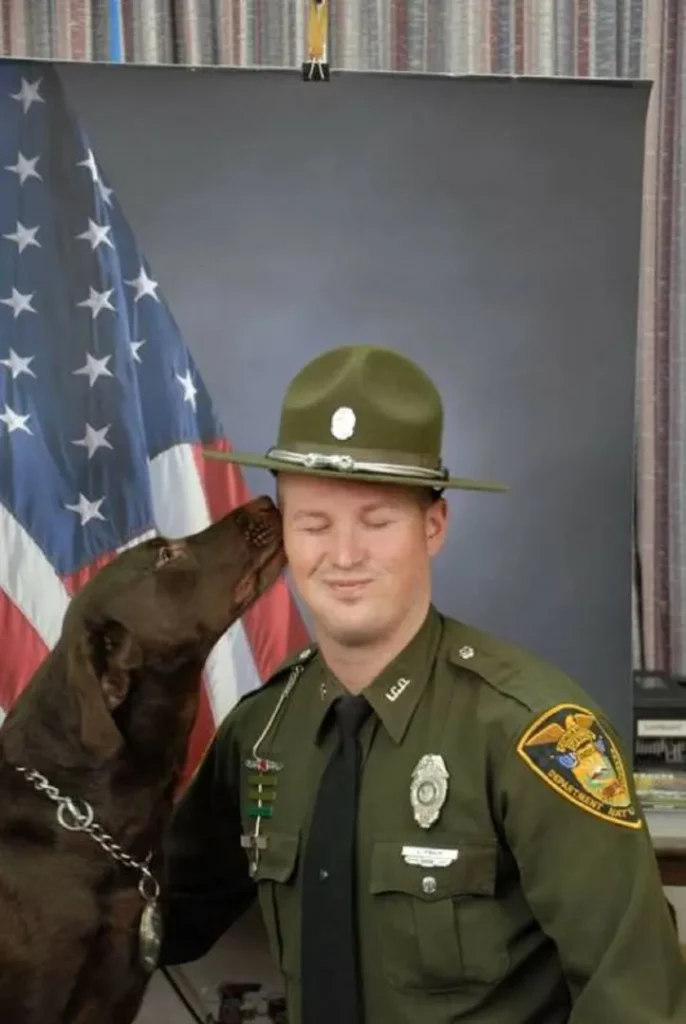 The photographer captured the hilarious moment and shared it on social media, where it quickly went viral.
People loved seeing the bond between the dog and his handler, and how Kenobi proved that even the most serious K-9s are still lovable pups at heart.
A Dynamic Duo On Duty
Kenobi and Levi are not just cute, they are also very good at their job.
They have been working together for several years, tackling some of the most challenging tasks of the DNR office.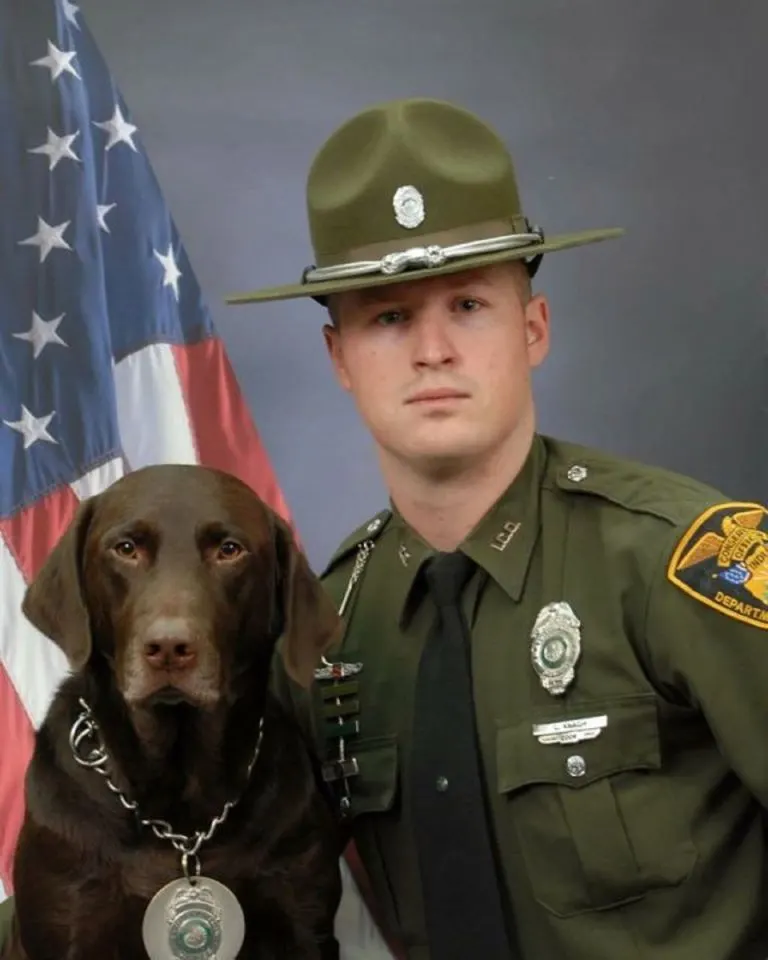 They track down criminals, find evidence, locate missing persons, and identify wildlife trafficking.
They are also very popular in their community, as they often interact with the public and educate them about conservation issues.
They are always in a good mood, ready to serve and protect their fellow citizens.
A Versatile And Valuable Partner
Kenobi is not a one-trick dog.
He has been trained for various scenarios that require his skills and intelligence.
He can sniff out illegal substances, such as ginseng, that are often harvested and sold illegally.
He can also follow trails and find people or objects that are hidden or lost.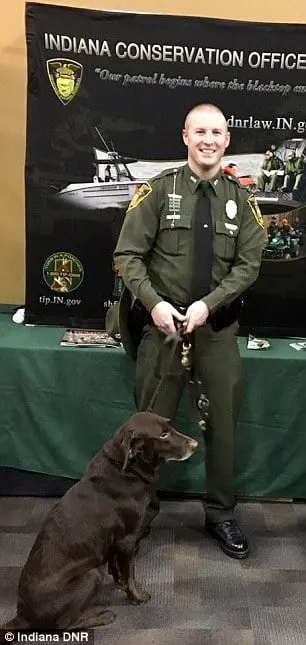 He loves his job and enjoys being active and engaged in different activities.
He is also very loyal and obedient to Levi, who treats him with respect and care.
They trust each other completely and have each other's back.
A Heartwarming Story Of Friendship
Kenobi and Levi's story is a testament to the strong and special bond that exists between K-9 officers and their handlers.
They are more than just co-workers, they are family. They share everything, from work to play, from joy to sorrow.
They also show that every dog deserves love and appreciation, no matter how tough or serious they may seem.
Kenobi may be a fierce and fearless officer on duty, but he is also a sweet and playful dog who loves his human more than anything.
We wish Kenobi and Levi all the best in their future endeavors, and hope that they will continue to make us smile with their adorable antics.