Dogs are not only our best friends, but also our loyal companions in work and life. That is why it is so hard to say goodbye to them when they pass away. 
This is what happened to K9 Tommy, a German Shepherd who served the Ohio Department of Natural Resources for seven years.
Tommy Had to Be Euthanized Due to Aggressive Cancer
Tommy was a faithful partner to his handler, Officer Jeremy Berger, who worked with him in the Department of Natural Resources. 
Together, they performed many tasks and missions, such as tracking, searching, and protecting the wildlife and the people of Ohio.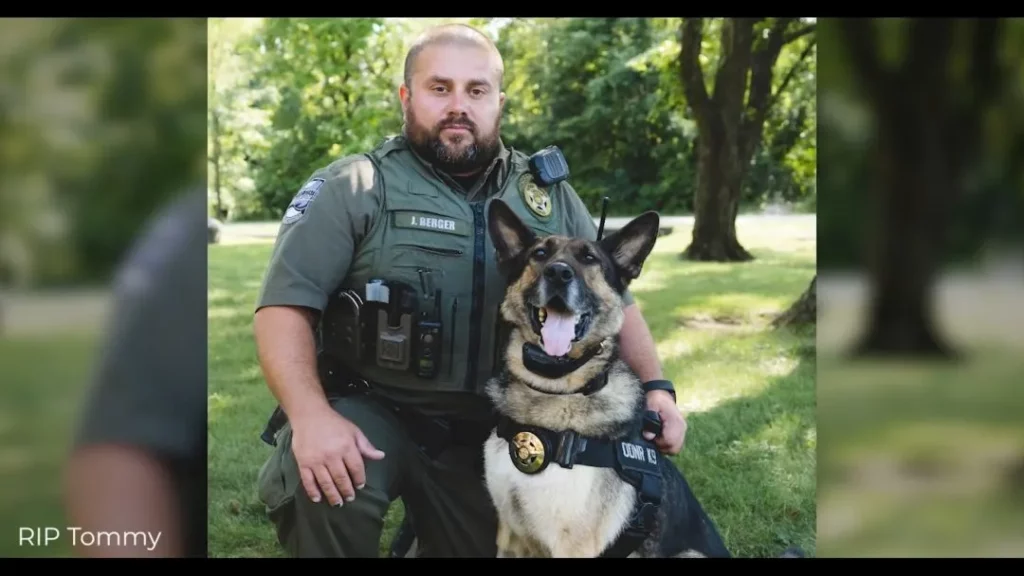 Sadly, Tommy was diagnosed with an aggressive form of cancer that left him in great pain and unable to enjoy even the simplest canine activities.
After consulting with the veterinarians, Jeremy made the difficult decision to euthanize him and end his suffering.
Ohio Law Enforcement Agencies Paid Tribute to Tommy
Tommy's service and dedication did not go unnoticed by his fellow officers and their K9s. 
Law enforcement agencies from all over Ohio gathered at the Blanchard Valley Veterinary Clinic to pay their respects and salute Tommy one last time.
As Tommy was brought out of the clinic on a stretcher with a flag draped over him, the officers and their dogs lined up and stood in silence.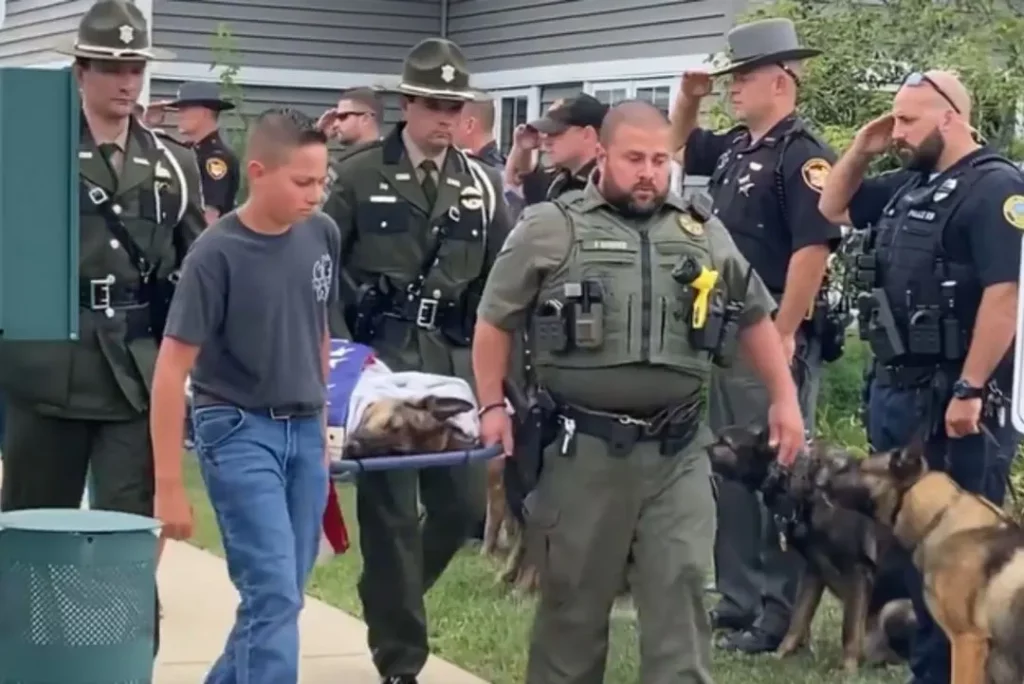 They honored Tommy's memory and thanked him for his bravery and loyalty.
Jeremy and His Family Said Their Final Goodbye
Jeremy and his family were the last ones to bid farewell to Tommy. They hugged him and kissed him, expressing their love and gratitude.
They were heartbroken to lose their beloved friend and family member.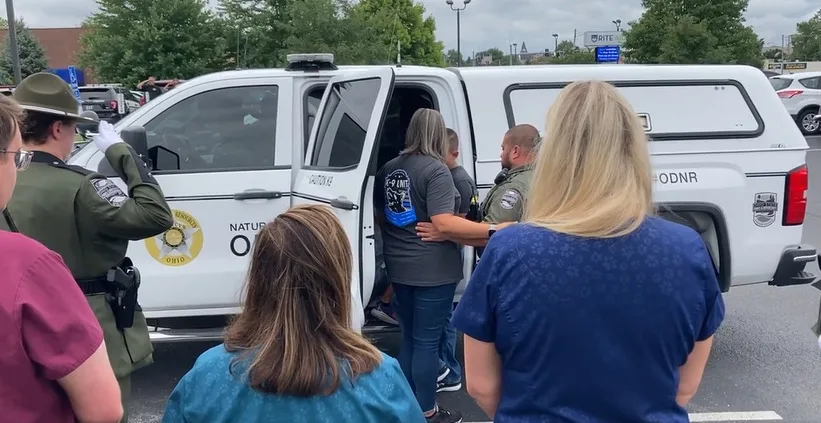 As they said goodbye, the final call went over the radio:
"Officer Tommy, you were a faithful partner to 3280, Officer Jeremy Berger. You served the citizens of Ohio with honor and courage.
 You were a good boy and a hero. Your watch has now ended. Rest well. You are gone, but never forgotten."
Rest in Peace, Tommy
Tommy's death was a tragic loss for the Ohio law enforcement community and everyone who knew him. He was a remarkable dog who gave his all for his handler, his family, and his country.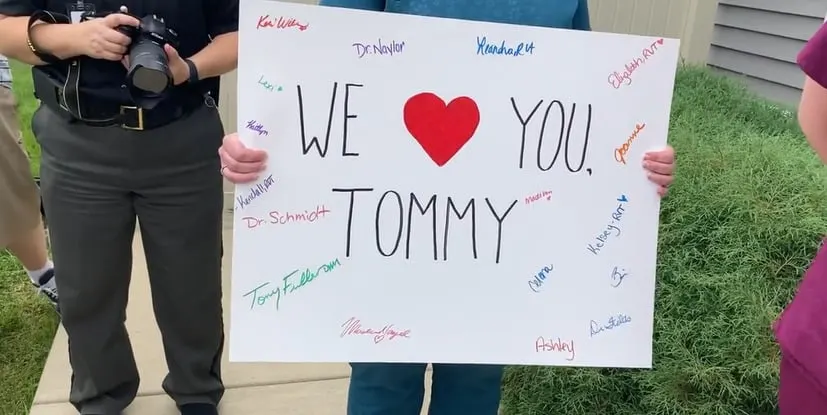 His legacy will live on in our hearts forever. Rest in peace, Tommy. You were a good boy!