Scout is not your ordinary shelter dog.
He has a remarkable story of finding his true home and purpose in a nursing home across the street from the Antrim County Animal Shelter, in Bellaire, Michigan.
Scout was a resident of the shelter, but he was not content with staying there.
He had a strong attraction to the Meadow Brook Medical Care Facility, a nursing home that he could see from his kennel.
He decided to take matters into his own paws and escape from the shelter several times, risking his life by crossing a highway and sneaking through the automatic doors of the facility.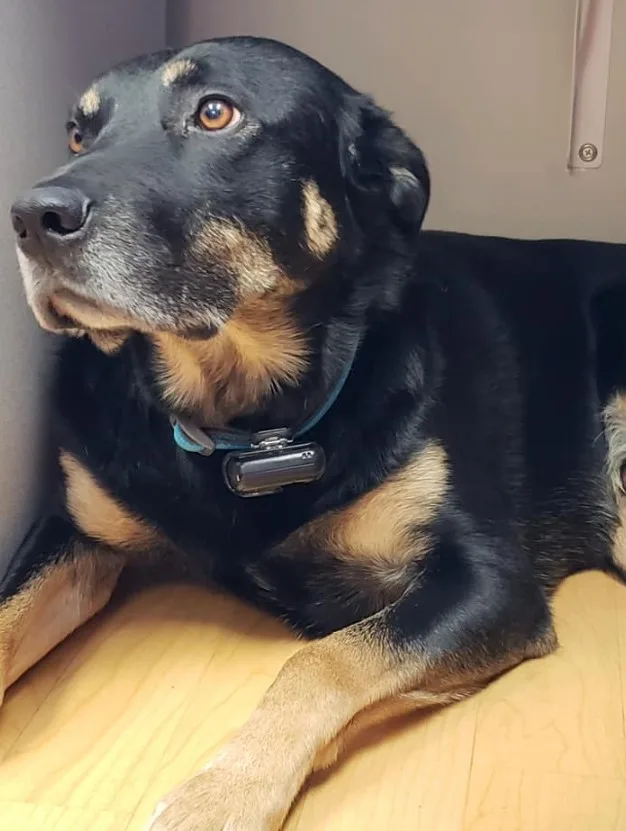 At first, he would just curl up on a leather couch in the lobby and sleep there until he was discovered by the staff and returned to the shelter.
But he was persistent and kept coming back, as if he was saying: "This is where I belong, please let me stay!"
The staff of the nursing home soon realized that Scout had a special connection with their facility and their residents. They decided to adopt him and make him a permanent member of their family.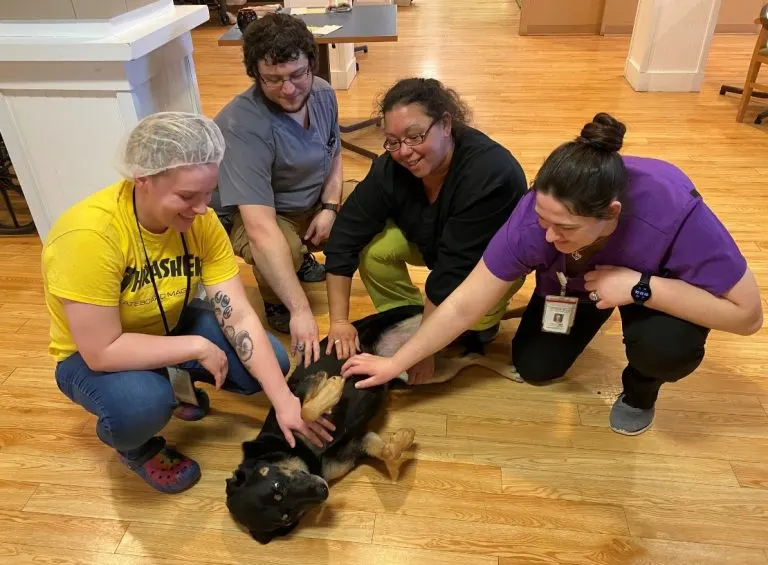 "Scout chose us. When he continued to show up here, we thought maybe it was meant to be," Jennifer Martinek, from MBMCF says.
"He completes our Meadow Brook family," Stephanie Elsey, a clinical care coordinator, adds.
A Natural-Born Caregiver
Scout proved to be more than just a pet for the nursing home. He became a compassionate and intuitive caregiver, who sensed the needs and emotions of the residents and comforted them with his presence and affection.
He especially bonded with residents who had terminal illnesses or dementia, as if he knew they needed extra love and support. He would sit by their side, cuddle with them, or lick their faces, making them smile and feel better.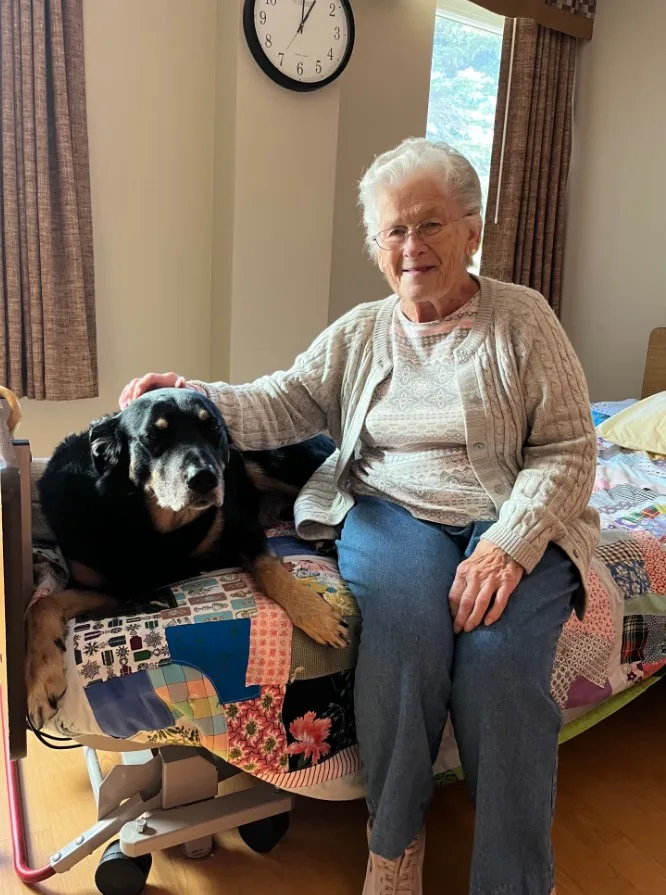 "If you're upset about something, or everything's going wrong, he makes you feel better. Scout's very happy here," one of the MBMCF residents says.
No one knows what made Scout so caring and drawn to elderly people. His past was not easy, as he came from an abusive household. But he overcame his trauma and found his true calling in helping others.
Scout is an amazing dog who shows us that sometimes home is not where you are born or where you are placed, but where you are loved and needed. He is a hero for the nursing home residents and an inspiration for us all.