Bella is a sweet and friendly dog who loves to smile and cuddle.
She was always happy and eager to meet new people at the Humane Society of Broward County, in Fort Lauderdale, Florida, where she was brought by her owner who had to give her up due to landlord issues.
Bella was hopeful that she would soon find a new family who would love her as much as her previous one.
She was a perfect dog for anyone: potty trained, well-behaved, good with other dogs and children, and fond of playing fetch and splashing in the pool.
But for some reason, Bella was overlooked by potential adopters for more than 100 days.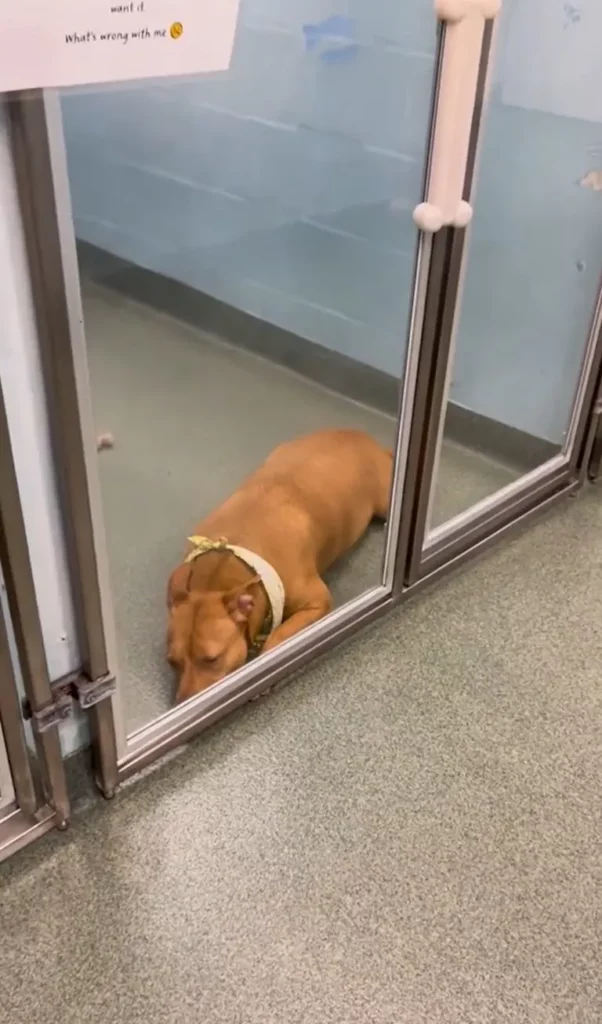 She became the dog that nobody wanted, and that took a toll on her spirit. Bella started to lose hope and became depressed.
She stopped smiling and wagging her tail, and spent most of her time lying on the floor of her cage, staring blankly at the wall.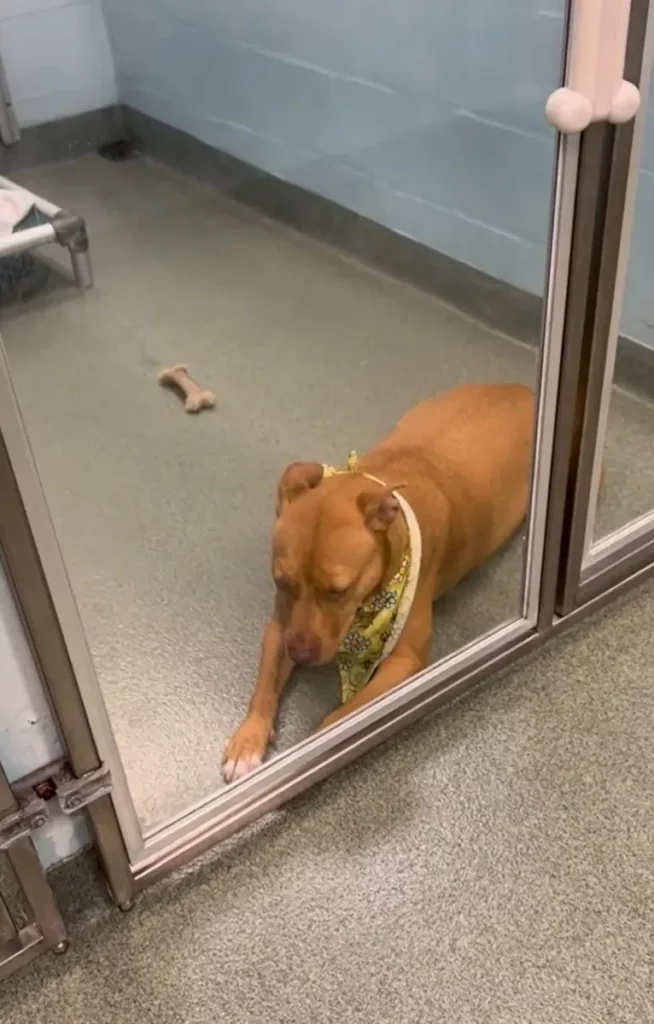 She wondered why no one would pick her, and what she did wrong. The staff and volunteers at the shelter were heartbroken to see Bella's transformation.
They loved her so much and wanted to find her a forever home. They decided to write a note explaining Bella's situation and put it on her kennel.
The note said:
 "I try to keep my spirits up but after 130 days of this lonely cage, I'm starting to think no one will ever pick me. I don't understand. I'm potty trained, well-behaved, like most dogs, love fetch, the kiddie pool, I love the tiniest of children and big humans too."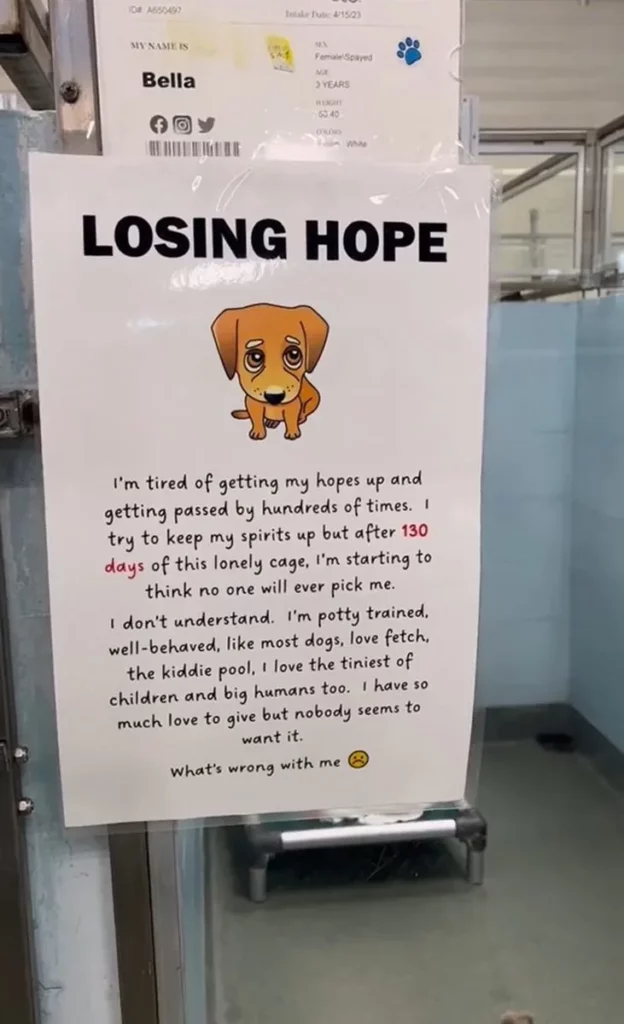 They also made a video of Bella and posted it on their TikTok account, hoping that someone would see it and fall in love with her.
Their plan worked!
The next day, a woman from Delray Beach, Florida, saw the video and drove all the way to the shelter to adopt Bella.
She was the first one in line and she knew Bella was the one for her.
As soon as Bella saw her new mom, she perked up and ran towards her. It was love at first sight! The woman and Bella had the same energy and personality, and they clicked right away. Bella was overjoyed to finally have a human who wanted her.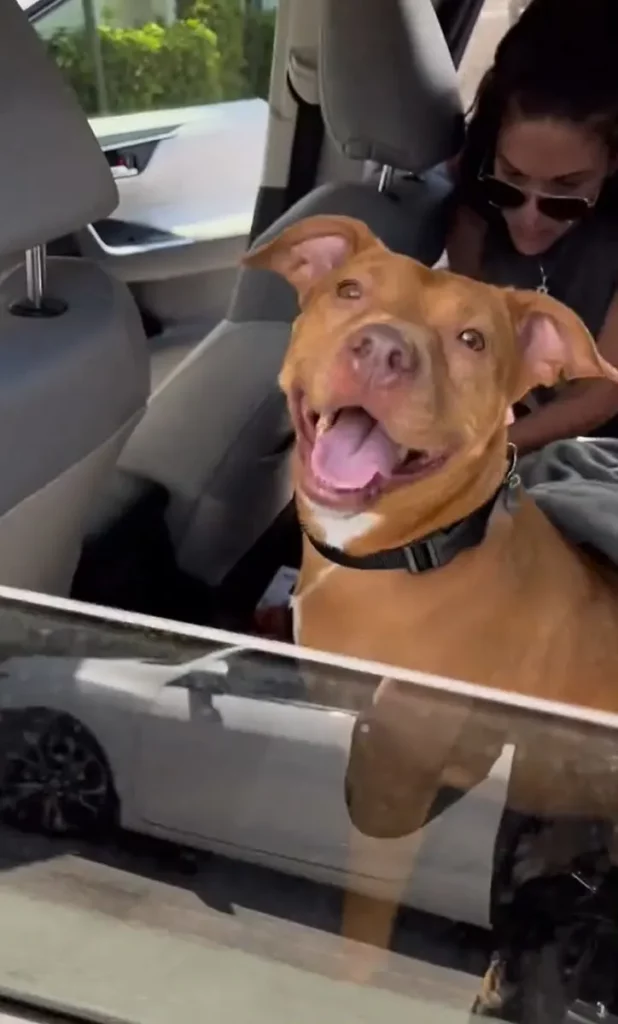 The woman took Bella home with her, where she had a big yard and a cozy bed waiting for her. Bella couldn't believe her luck!
She was finally free from the shelter and had a forever home where she would be loved and cherished.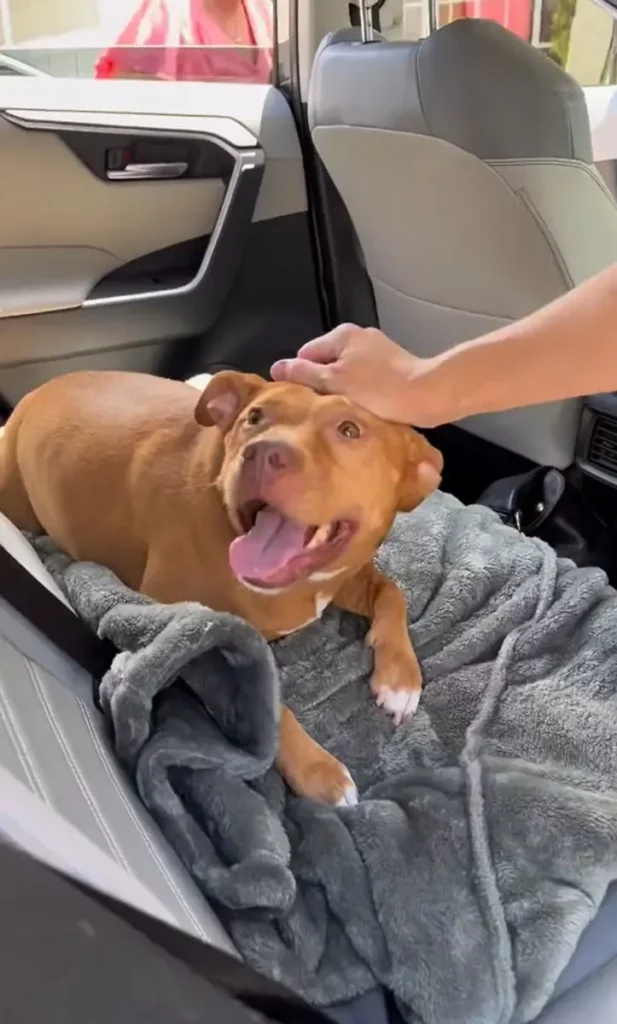 Bella's story is a happy ending for a dog who deserved nothing but the best.
She went from being the dog that nobody wanted to being the dog that someone couldn't live without.
She is now living her best life with her new mom, who says Bella is the best thing that ever happened to her.