Devastatingly, this faithful canine was surrendered to a shelter when its owner tragically lost her home
Life can be unpredictable at times, presenting complex situations and tough choices that tug at the heartstrings.
Regrettably, there are individuals who abandon their pets for reasons that may appear illogical while others are compelled to make this painful decision due to unforeseen life events.
One such case involves a devoted dog, whose touching journey unfolds compellingly in this story.
One fateful day, Kaiko was blissfully spending time with his owner, oblivious that it would be their last moment together.
In the blink of an eye, this magnificent dog found himself alone and homeless in a strange shelter, torn from the human he adored the most…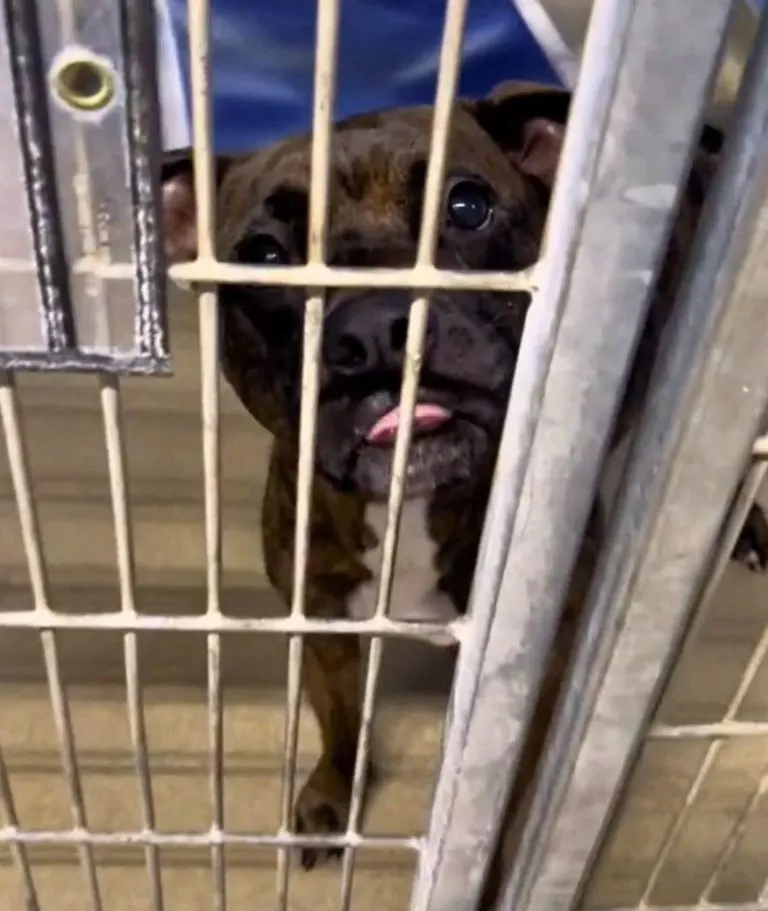 In October 2022, Albert Harris – a staff photographer and content creator for Orange County Animal Services in Orlando, Florida – shared a heartrending video of a brindle Pitbull named Kaiko that moved individuals nationwide.
As Harris explained in his video post, Kaiko was surrendered to Orange County Animal Services after his owner lost her home which left both her and the dog without shelter.
Despite her pain, she made the agonizing choice to give up her beloved dog hoping he would find a better future.
"The dog was adopted from Pet Alliance three years ago and had experienced the warmth of a home for most of his life," Harris shared.
Sadly these circumstances are becoming all too common due to economic instability and looming recession.
Many dogs like Kaiko find themselves without homes through no fault of their own.
Harris urged people to help find Kaiko a deserving home saying "these things happen and we are on the verge of recession… it's our responsibility now to find him a new loving family."
Despite confusion over his situation, Harris reports that Kaiko remained positive, undoubtedly wondering why he had been left there.
The video ended with a call to action: "Together we are getting animals adopted! Let's do it again,"
Watch the video here:

Orange County Animal Services has successfully found homes for many animals owing to Harris' popular videos.
Over 25K people engaged with Kaiko's emotive video. Some commented or shared it, others implored for his quick adoption.
One person responded to the post saying, "What a sweetie boy! Lovely smile on his face. He deserves a stable, loving, forever home.💕🥰"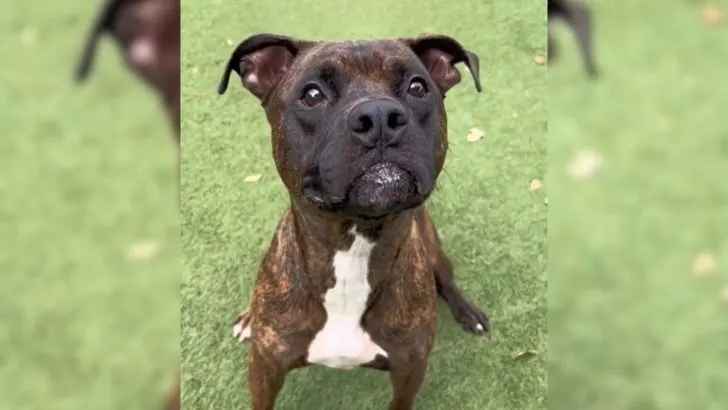 Thankfully, their calls were heard and before long, Kaiko found a new loving family.