Many people who rescue dogs know that it is a bittersweet experience.
On one hand, they feel heartbroken by the plight of so many animals who are abandoned, neglected, or abused.
On the other hand, they feel relieved and happy when they see a dog find a new home and a loving family.
This is the story of Gregory, a beagle who was rescued from euthanization by a kind couple who run an animal sanctuary.
His reaction to being saved was so joyful and grateful that it melted the hearts of many people.
Gregory's Close Call with Death
Gregory was one of the many dogs who are surrendered by their owners to be euthanized because they cannot afford to treat their medical problems.
Gregory had heartworm disease, a serious condition that can damage the heart and lungs if left untreated.
He was scheduled to be put down in two days when Joe Kirk, a man who loves animals, decided to save him.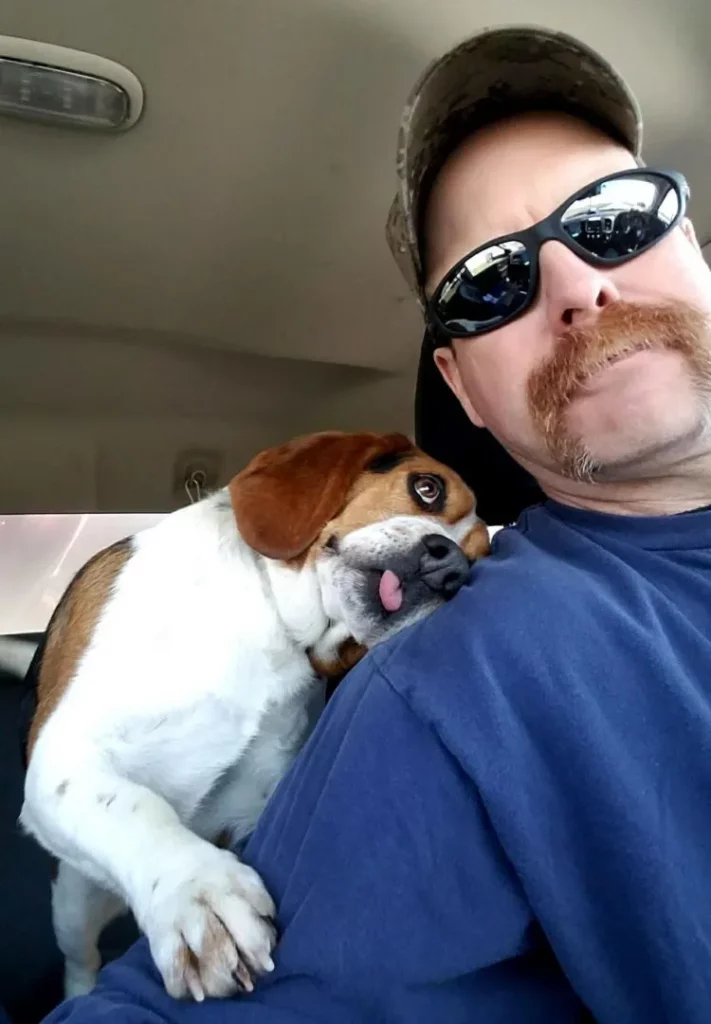 Joe and his wife, Schenley, run a non-profit organization called Hound Rescue and Animal Sanctuary in Findlay, Ohio.
They specialize in helping dogs who are neglected, elderly, or unadoptable.
Schenley posted on Facebook: "Gregory is one thankful and appreciative Beagle!
He KNOWS he is SAFE!
He is Heartworm Positive and will be going through treatment, but he knows he is in good hands! We will get him healthy and provide him all the love he so deserves and a wonderful future!"
Gregory's Journey to Recovery and Adoption
After Joe rescued Gregory, he took him to a veterinarian who started the treatment for his heartworm disease.
Gregory was very cooperative and friendly with everyone he met. He showed his gratitude by cuddling with Joe and giving him kisses.
It did not take long for Gregory to recover and be ready for adoption.
The Kirks posted his profile on their website and soon enough, a family contacted them and wanted to adopt him.
They came to meet him and fell in love with him instantly.
They took him to his forever home where he has a new beagle sibling to play with.
Schenley wrote on Facebook:
"We are often asked how many dogs we have saved. The answer that always comes to mind is, we have saved one more. One more dog is safe and will have all of the love and respect that they are so deserving of. One more dog will be properly fed and receive needed veterinary care. One more dog will have a loving forever home. There is no better feeling and nothing in life that is more fulfilling."
The Lesson of Gregory's Story
Gregory's story is a reminder that every dog deserves a chance to live and be loved.
There are many dogs like him who are waiting for someone to rescue them and give them a new life.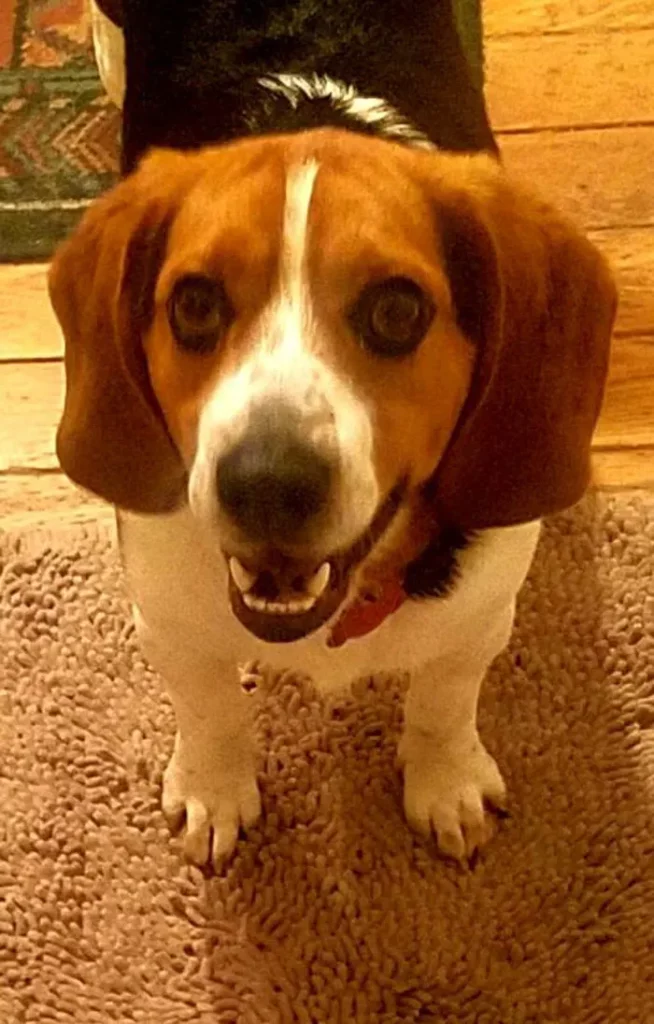 If you are interested in helping dogs in need, you can contact your local animal shelter or rescue group and see how you can make a difference.
You can also support the work of Hound Rescue and Animal Sanctuary by visiting their website or following them on Facebook.
They are always looking for volunteers, foster homes, donations, and adopters for their dogs.
Gregory is one of the lucky ones who found his happy ending thanks to the compassion of Joe and Schenley Kirk. He is now living his best life with his new family and enjoying every moment of it.