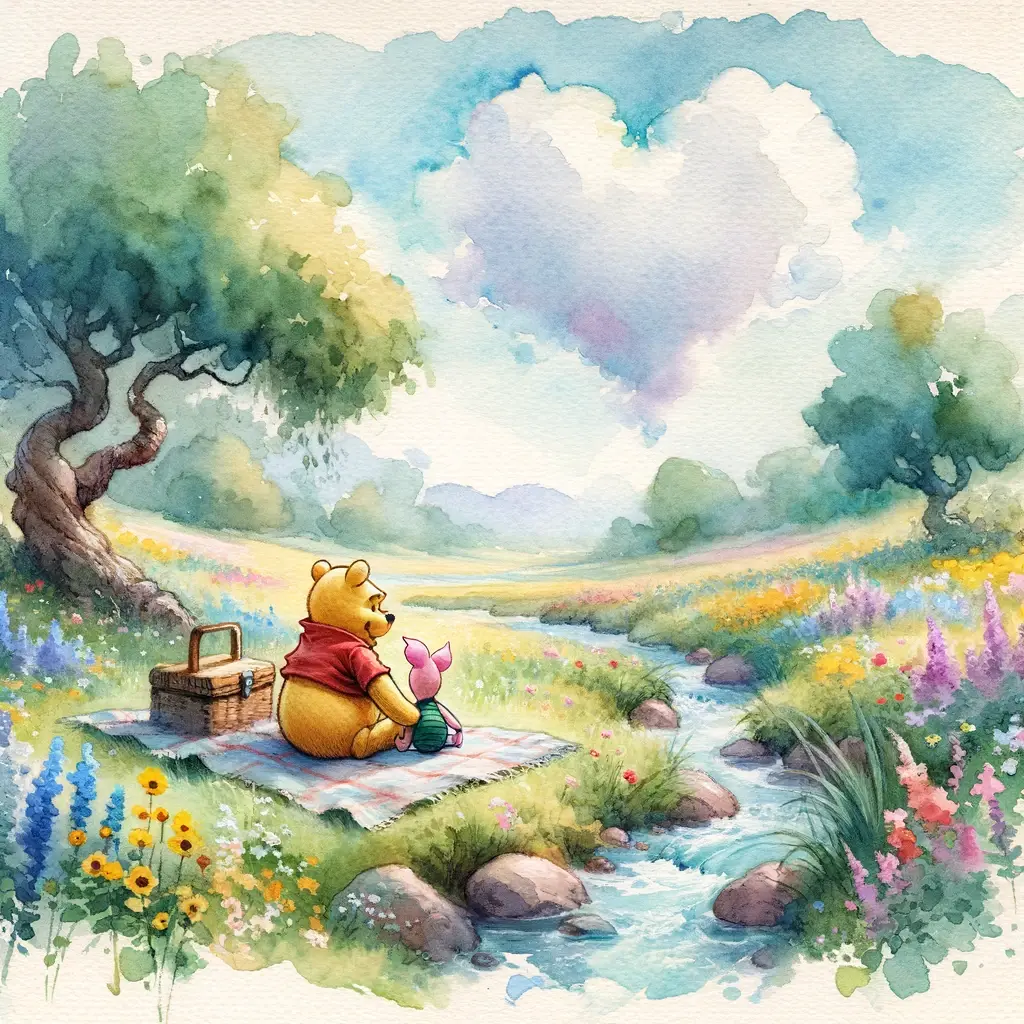 "A hug is always the right size."
---
Sayings of Winnie the Pooh
Welcome to the sayings of Winnie the Pooh, a page where you can immerse yourself in the wisdom and humor of the beloved bear and his friends.
Whether you need some inspiration, motivation, or just a smile, you will find it here.
How to Use This Page
This page shows you one saying of Winnie the Pooh at a time (at random), in a card style format. The card is an image with a quote under it. This way, you can focus on each saying and appreciate its meaning and beauty, without being overwhelmed by too many quotes at once.
You can click on the next button on each card to go to the next page where the next quote is displayed. You can also tap the back button on your browser to access the previous page where the previous quote is displayed.
You can browse through the sayings as many times as you like, and share them with your friends and family.
Examples of Sayings of Winnie The Pooh
Here are some examples of sayings that you can find on this page:
"You are braver than you believe, stronger than you seem, and smarter than you think." – Christopher Robin
"Sometimes the smallest things take up the most room in your heart." – Winnie the Pooh
"The things that make me different are the things that make me." – Piglet
"It is more fun to talk with someone who doesn't use long, difficult words but rather short, easy words like 'What about lunch?'" – Winnie the Pooh
"If there ever comes a day when we can't be together, keep me in your heart, I'll stay there forever." – Winnie the Pooh