The wolf, known for its strength, intelligence, and unique social capabilities, is one of the most admired animals on earth.
Its awe-inspiring stature has inspired legends, stories, movies, paintings, and sculptures throughout history.
This admiration led to an attempt to capture the wolf's exotic nature within a domestic setting. The solution was to breed wolves with common dogs to create the wolfdog – a blend of two worlds.
An exemplar of this mixed breed is Yuki. He's one of the highest content wolfdogs at his sanctuary.
His DNA makeup consists of 87.5% Gray Wolf, 8.6% Siberian Husky, and 3.9% German Shepherd, as confirmed by Brittany Allen from Shy Wolf Sanctuary.
A photo featuring Yuki's gigantic appearance alongside Brittany went viral instantly. Brittany negated claims that the photo was manipulated and attributed Yuki's size in the picture to angle.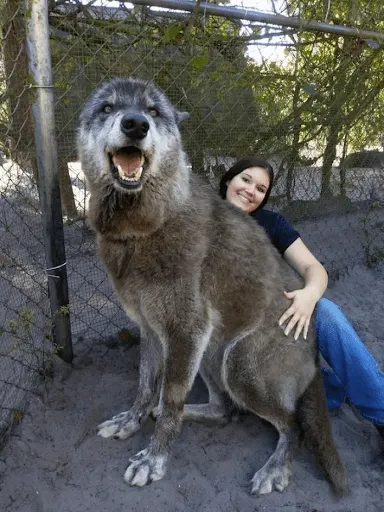 The publicity eventually raised awareness about Yuki's difficult past before he found solace in the sanctuary.
He had been bought from a breeder only to be abandoned at a kill shelter when he was eight months old for being too demanding.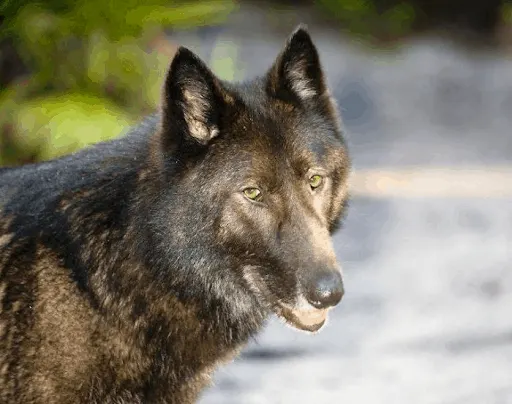 However, the staff at Shy Wolf Sanctuary stepped in just in time and offered him a new home where he has lived since.
Yuki arrived at the sanctuary in good health compared to most animals there and initially had a spontaneous personality which made him eligible for ambassadorship roles until he injured his leg seriously later on.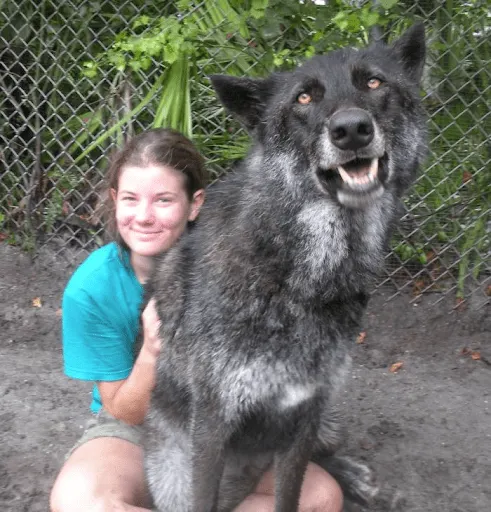 Since 2012 volunteers have shared images of Yuki's progress along with insights into his effervescent personality: "Yuki loves women, showing off to visitors and being super goofy." He has formed an exclusive group within his enclosure consisting mostly of women who have managed to earn his trust.
The Shy Wolf Sanctuary, established by Nancy Smith in 2001, houses over sixty rescued animals annually on its two and a half acre property in Naples, Florida.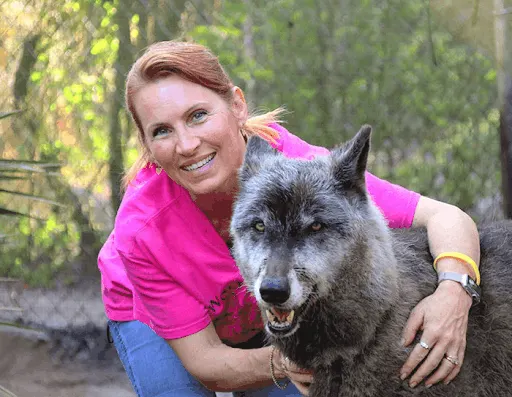 The non-profit organization aims to reconnect people with animals and educate them about their significance.
Wolfdogs are unable to be adopted by regular domestic animal services, making sanctuaries like SWS their last hope for a normal life.
"Yuki is one of the most interesting animals in the sanctuary. He is not an easy guy to get to know, but he does have a small number of volunteers he has bonded with.
He has gained the nickname 'Woowoo' because when he sees any of his chosen volunteers that is the noise he makes" stated Jeremy Albrecht from SWS.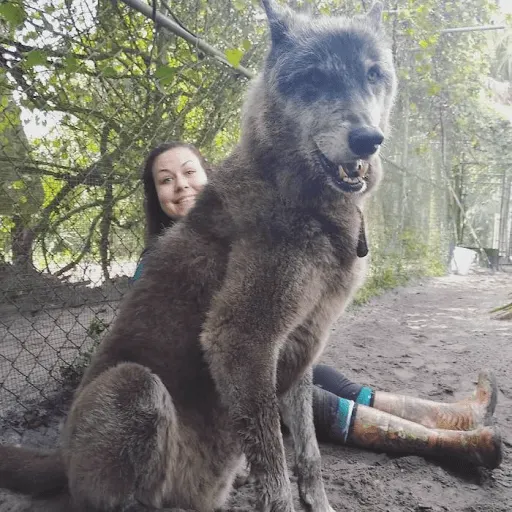 Sadly, Yuki was diagnosed with terminal blood cancer after several joyous years at the sanctuary.
Despite this, he fought bravely against it for as long as possible.
Albrecht stated that while losing an animal is always heart-wrenching for the staff and volunteers, they focus on providing happy endings for these animals once they arrive at Shy Wolf Sanctuary.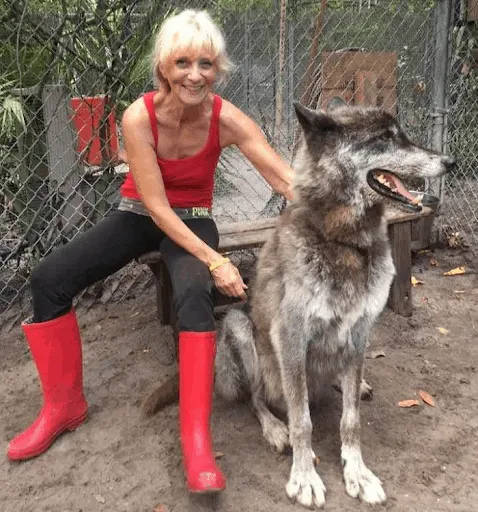 Regrettably, Yuki passed away on November 15th, 2020 at the age of thirteen. His memory continues to live on in those who knew him and loved him.